---
05/21/2022
I had a back fusion done in Nov 2021, where I had 3 disc's removed and my surgeon replace that with 6 screws and 4 rods and bone grafts. It took a solid 5 months to feel like I am able to be safe and effective on the water, without being concerned with damaging his work. I had a similiar surgery in Aug of 2020, where the herniated discs were cleaned up but my spine collapsed in Jan of 2022 and I had the Fusion done 11 months later thanks to the Insurance carrier.
I am going to slowly get back into doing fishing charters with a 2 person MAXIMUM until I feel like handling more people at a time. So basically this was the first time I have been on the water in a year, so my Good FRIEND TOM, agreed to go with me on a scouting charters. We departed the dock at around 7:30 am, dead low and fished until 12, then came in and cleaned some decent fish.
All fish were caught on ICHTHYS ADJUSTABLE POPPING CORKS, which I have a patent on. We have those corks in 30 locations from Florida north to Murrells Inlet in South carolina. THEY WORK.
All fish were caught on live shrimp or mudminnows. Tom caught the Nice 17 inch flounder and redfish plus one of the Speckled seatrout, I caught the other 3 speckled trout. We also hood several blue fish, ladyfish and 2 huge spinner sharks . Great time out in a very long time.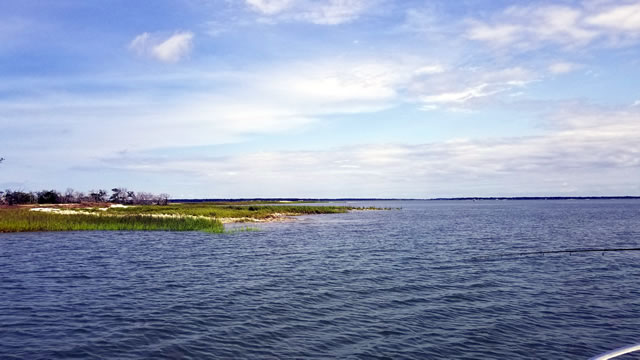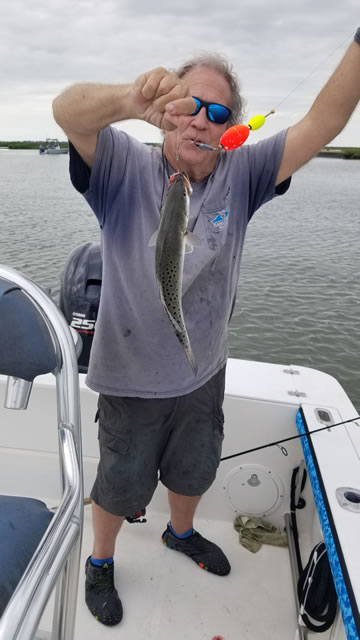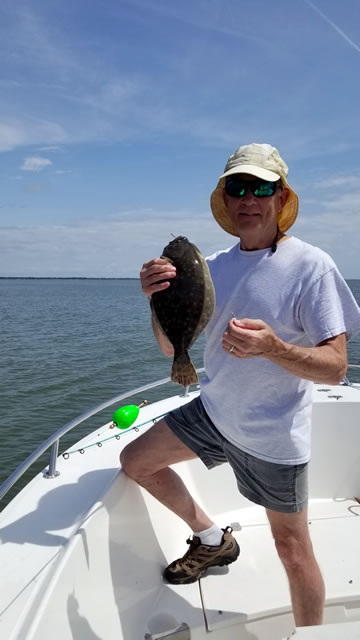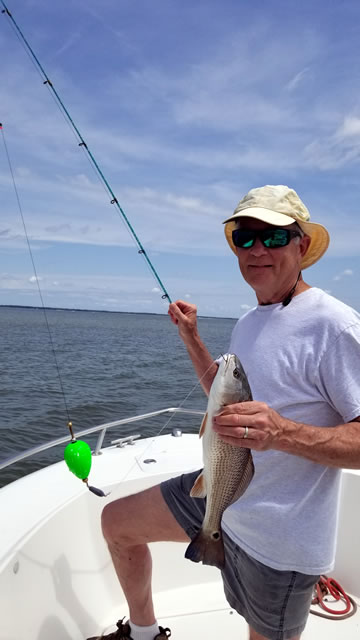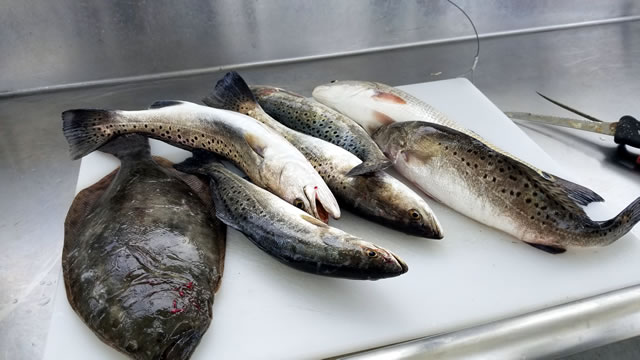 ---
Copyright © 2022 Thunderboltcharters All Rights Reserved.